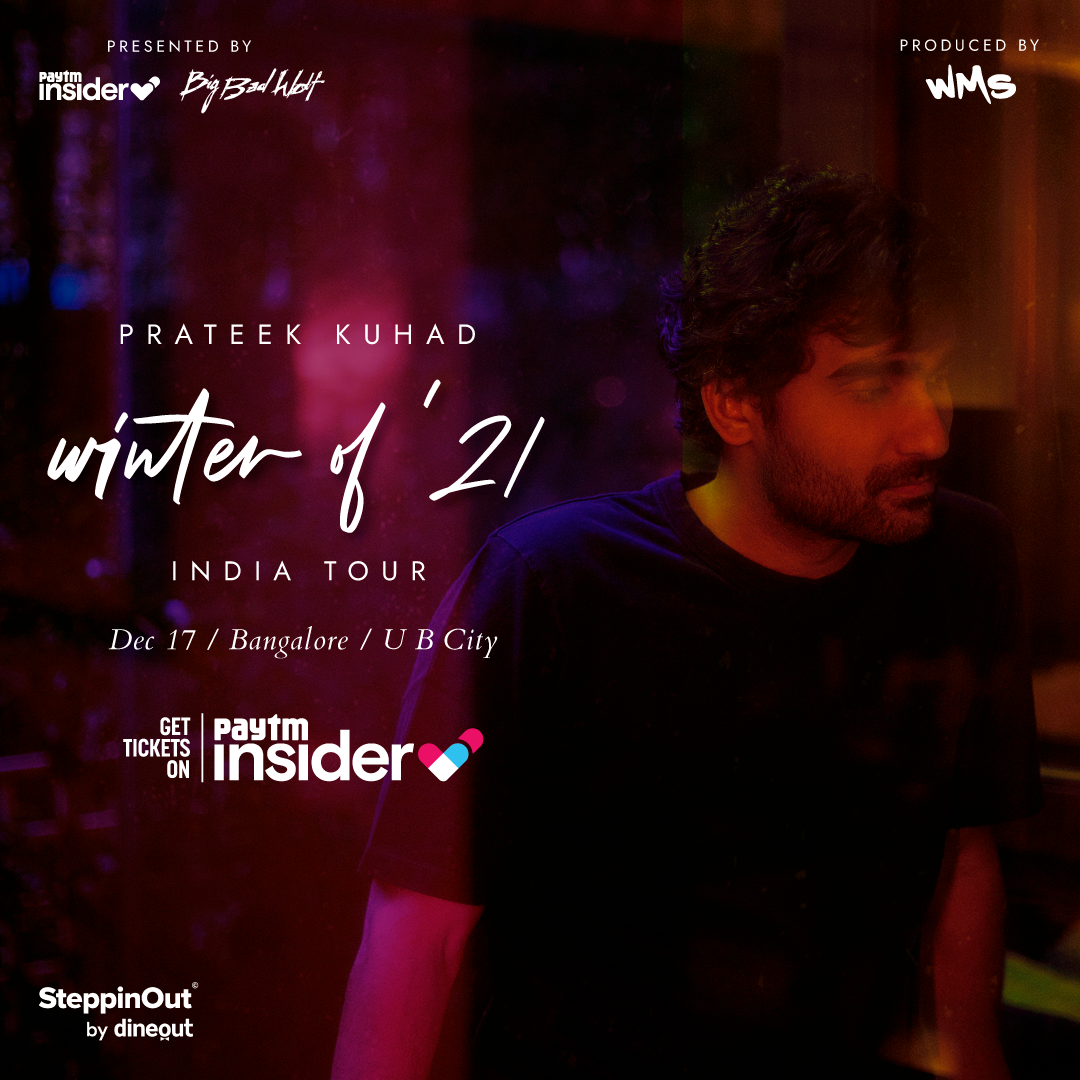 Winter of '21 by Prateek Kuhad
The best thing you'll read today – Prateek Kuhad is all set to go on his Winter Tour! Yes, that feeling we've been missing all this while – here's a chance to experience it all over again. And in case, this is your first Prateek Kuhad concert ever – it's going to be the best feeling ever.
Hailed by Rolling Stone India as "one of the country's leading singer-songwriters," his soulful voice is best experienced live, while imagining yourself snuggled up in a blanket with a mug of hot chocolate on a cold winter evening. Experience it yourself as Prateek Kuhad will be touring 4 cities starting December 2021.
Can't wait for Prateek Kuhad, Bangalore? Neither can we! Get ready to make some new memories with your loved ones while you sing along to some soothing tunes. See you there!