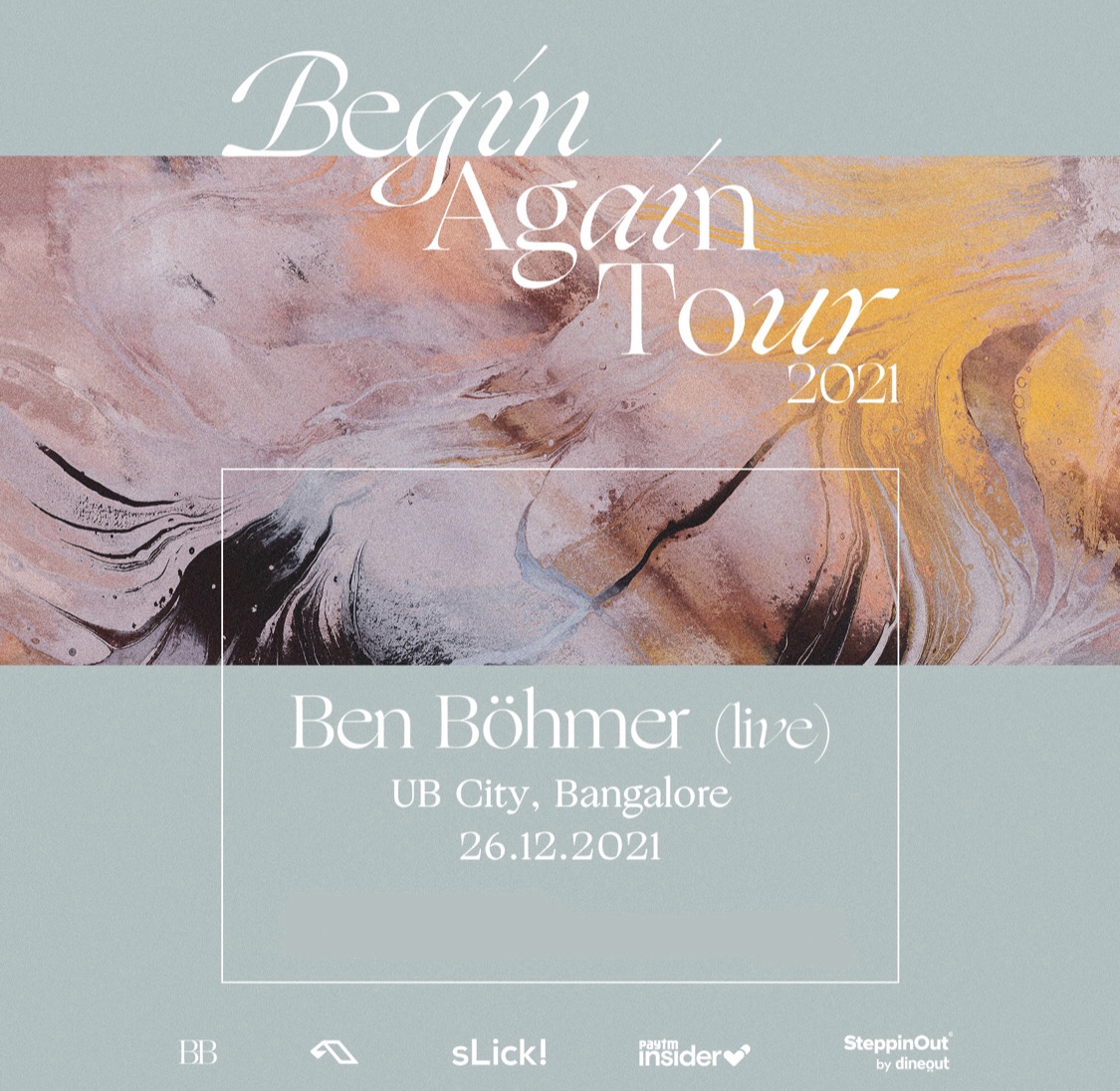 Ben Böhmer
German virtuoso Ben Böhmer announces his tour to Bangalore with a monumental live show at UB City Bangalore.
Having made a name for himself as a multifaceted, prodigious talent, Ben Böhmer's transition to the electronic music scene was destined for success. Continuously topping the music charts with early transcending hits like 'After Earth', 'Promise You' and his 'Father Ocean' remix, the Anjunadeep mainstay fully cemented his mark as the scene's next big star with his incredible 2019 debut album 'Breathing'.
Since then Ben has gone from strength to strength with his captivating livestream for Cercle capping off a string of stellar releases on Anjunadeep and Future Classic. We are excited to bring his highly personalized, unique, and improvised live show to mark the release of his second album 'Begin Again'.
Join us for this historic tour to experience his exquisite talents as he paves magic with his Live performance.